Covid-19: Let's take care now so we can meet soon in Colombia!
Colombia is an exceptional nature tourism destination where it is possible to enjoy a variety of activities from scientific research to simple contemplation and living the natural experience. This is why Colombia is a good post-covid 19 destination for everyone who wants to connect deep with nature. Worldwide, it ranks second as the most biodiverse country on the planet, supported by its offer of protected ecosystems, unique landscapes, fauna and flora and the geographical and climatic characteristics of its six natural regions: Andean, Caribbean, Pacific Coast, Insular, Amazon and Eastern Plains.
Colombia's Natural Resources Facts
3,000 species of fish at inland waters
Diverse marine and coastal ecosystems covering 95% of the continental shelf with coral reefs, mangrove forests, lagoons with coastlines and deltas, phanerogams meadows, beaches and cliffs.
53 million hectares of natural forest.
22 million hectares of savannahs, arid zones, wetlands, and snow peaks.
one million hectares of inland waters.
14% of the national territory is a protected area in which there are national parks, nature reserves and sanctuaries.
First place worldwide with 20% of bird species in the world.
17% of amphibians in the world.
8% of freshwater fish in the world..
8% of reptiles in the world.
16% of butterflies in the world.
10% of mammals in the world.
First place worldwide with 258 species of palms.
Third place worldwide with +2890 species in vertebrates and 222 species of reptiles.
Additionally, Colombia is rich in heritage and culture. In the natural and rural areas of Colombia are located the vast majority of indigenous communities, afro-colombian, raizales and palenqueras, in collective territories and reserves, which include rainforests, natural savannas in the Orinoco, the inter-Andean valleys, the Caribbean plain, the vastness of the Chocó Biogeographic and the Amazon.
Therefore, nature tourism in Colombia, besides preserving the natural heritage, promotes the integral development of local ethnic and peasant communities, because tourism is their possibility of generating economic incomes, through the provision of tourism services. In return, local communities are the basis for the development of nature tourism, and this constitutes an option for enhancing economic development, environmental sustainability, social and cultural integration, and the peace process.
Tourism as a factor of sustainable development in Colombia: post-covid 19 destination
International tourism is experiencing the "worst crisis" in its history because of the Covid-19. Experts in the field point that travelers' preferences and demands will be oriented towards sustainable tourism experiences after the crisis. We know that nature destinations can help you offset the effects on your physical and mental health during the pandemic. The World Tourism Organization (UNWTO) plans to make Colombia a good post-covid 19 destination, as a major tourist destination in the region, when the coronavirus crisis is overcome, since Colombia has the potential to offer a vast nature tourism activities and wellness for travelers after the Covid-19 crisis.
Regarding on this, Colombia and the tourism sector are preparing to expand the offer of sustainable tourism around activities in nature such as ecotourism, wellness, birdwatching, safari, whale watching, among others, as well as community tourism experiences. In turn, more than ever, nature tourism will help people in rural areas to recover economically from this crisis, especially local nature guides, small nature reserves, ecological parks, zoos and small towns near important nature destinations.
"Check in Certificate" Covid-19 biosafety
Colombia would be the first country in the world to agree with the organization on a biosecurity seal for post-Coronavirus tourism. The Ministry of commerce, industry, and tourism (MinCIT), with the support of ProColombia and Icontec, created the "Check in Certificate" quality seal and established the conditions for its use. This seal, which is voluntary, seeks to generate trust among travelers and consumers so that they use tourist services that comply with the protocols issued by the National Government, minimize the risks of virus infection and encourage tourism in the country. This certification seal is a logo that can be carried by an airline, service provider, area or tourist attraction, according to the certification issued by the conformity assessment body, for complying with technical standards and/or biosafety protocols and the conditions established by the Colombian law.
The purpose of the "Check in Certificate" quality seal will be to minimize the risks for workers, users, visitors and suppliers. Also, to generate confidence, to increase the competitiveness of the productive sectors and to promote the recovery and sustainability of the tourism industry in Colombia.
We want our visitors can check in with confidence, whether it be in a hotel, restaurant, bar or any tourist site. The idea is to make you feel that you are entering into a protected space. Similarly, it will be an informative and commercial tool to differentiate those establishments that offer biosecurity conditions, providing guidance and verifiable, non-deceptive and scientifically based information on compliance with biosecurity conditions. In this regard, the certificate may facilitate the surveillance functions regarding compliance with biosecurity protocols and health standards.
The stamp will also be used in several regions of Europe, Africa and America.
Let's take care now to meet soon!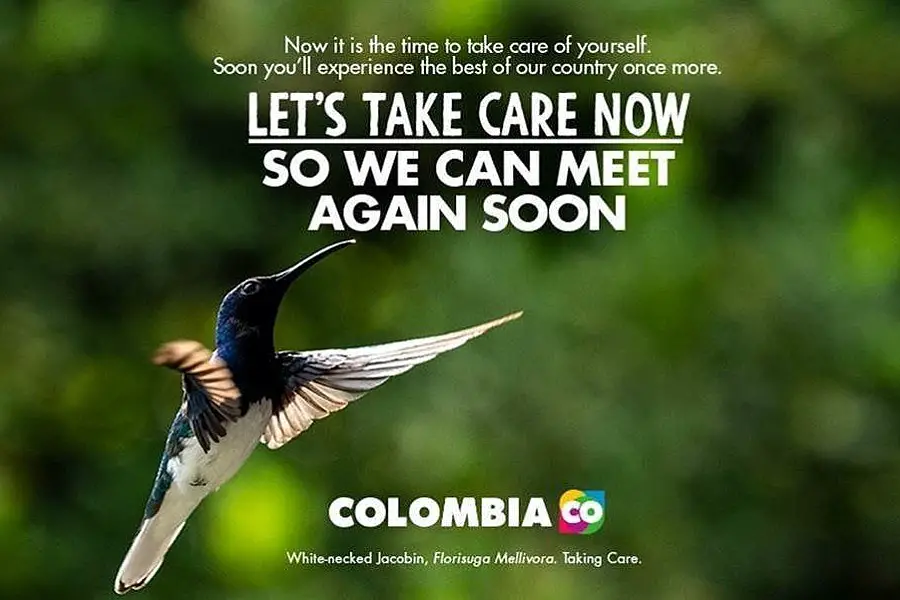 We want you to know that tourism is an absolutely key sector for the development of Colombia. For nature tourism it is crucial for the conservation of our biodiversity and for the development of local communities. That is why we joined the campaign "#StayHome – Take care now to meet soon".
Tourism in Colombia will continue to develop with the same strength that it has been developing in recent years, now, and once the process of reactivation takes place!
In Sula we have been taking care of ourselves, working from home. We are preparing to offer you the best natural and sustainable destinations in Colombia, with the complete safety required. We are tired of not having you around, can't wait to see you soon again!
About the author
Sara Colmenares
Current director of Sula. Doctor in Biological Sciences. Her main interests are to explore and understand the organism – environment interactions, taking advantage of emerging knowledge for the management and conservation of species and ecosystem services. She is currently working as a consultant in functional ecology, ecosystem services and conservation projects in Colombia related to ecotourism and birdwatching.